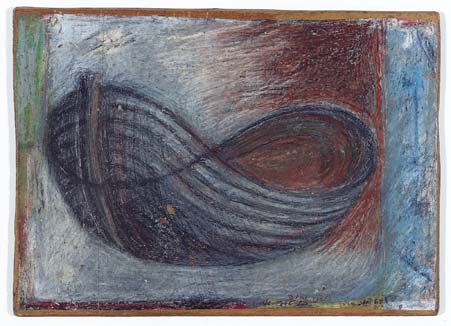 Exercise on the Line of 8


1968, 29.5X21, Panda on plywood
"In The Boat I wanted to draw practical designs. I tried to immerse myself in my craft like a boat builder is immersed in designing the blueprint--he doesn't think about the beauty of the lines. This is the source of all their beauty."
Exercise on the Line of 8


1968, 29.5X21, Panda on plywood