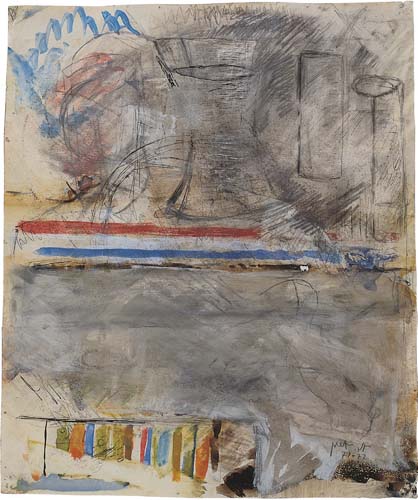 Bundle of Facts B.


1971-1972, 25X30, Pencil, oil pastels and watercolours on paper
The Israel Museum, Jerusalem
I too am not interested in the sentence, but in the letters. So were Chagall and Picasso, and it is most marked in Klee's work than in any other painter's. I do not run away from the story. But, those who claim it's not the story that is important, only inscribing the letters, are but implying a falsehood. The story is very important to them, to the authors as well as the painters. Between the love of drawing the letter and the story itself, there you will find all that is good and beautiful in this world.
Bundle of Facts B.


1971-1972, 25X30, Pencil, oil pastels and watercolours on paper
The Israel Museum, Jerusalem