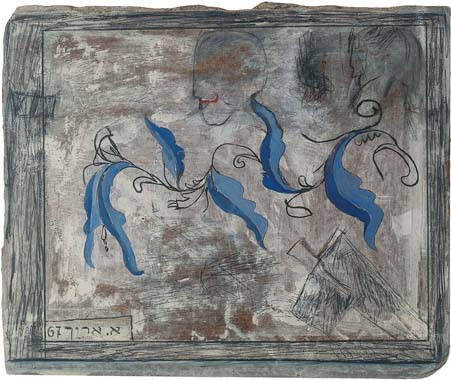 Blue Leaves


1967, 74X60, Pencil and oil paints on plywood
Tel Aviv Museum of Art
"Every patch of color you place on the canvas, maintains a relationship with something on its left, right, above it or below. When I examined myself in painting, I noticed that when I get close to the edge of the painting the quality of the patch weakens ... I found the solution in manipulating the edges of the painting".
Blue Leaves


1967, 74X60, Pencil and oil paints on plywood
Tel Aviv Museum of Art